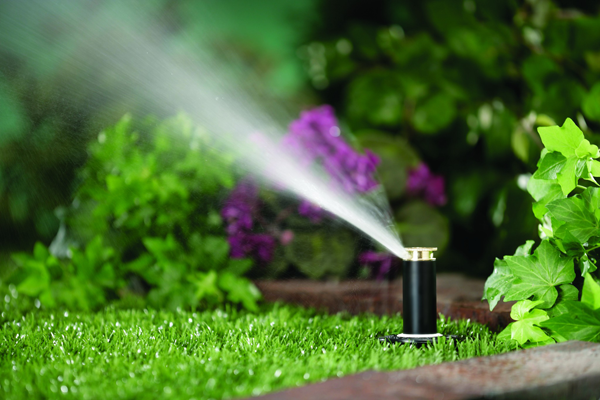 Proper hydration is critical to maintaining your magestic mountain landscaping. The team at Better Views Landscaping will review your property layout, including mounds, rocks and undulations, to help you prepare a practical and efficient water flow and drainage system.
Even at this altitude, Colorado summers can get hot, causing plants to die, and grass to brown. You will never have to worry about this with the proper sprinkler system installed.
Better Views Landscaping keeps your grass green, and your plant life healthy with a properly established irrigation system. We will make sure your mountain vista, trees, and flowers get the proper amount of water, while avoiding over watering. Automatic sprinkler systems ensure this happens even when you are away.